Welcome! At first, this website existed to augment research presented at conferences. It has grown to include audio and video performance samples, information for students and of course recent research activities. If you are viewing this website from a mobile device, it is easiest to navigate  from the top of each to locate information. Please contact me if you have any questions or comments! However, note that due to overwhelming demand, I do not respond to "Tell me about my instrument" emails. This type of request is available through my online marketplace at Square. 
---
I am excited to announce that I have accepted an offer to become the next ITEA Historian. Watch for articles in the Journal and further updates on the web!

---
---

PRIVATE LESSONS
If you are looking to sign your child up for private lessons, please follow the links below! Click the red "SUMMER 2018 LESSONS" button to register for summer lessons. Thanks!




---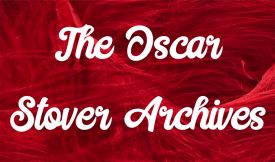 | | |
| --- | --- |
| Jan 12 | Rockwall Utley MS MiniCamp |
| Jan 5 | Rockwall Cain MS Minicamp |
| Dec 3 | Tuba Judge, Region 3 HS Region Band Auditions |
| Nov 10 | Tuba Judge, Region 3 MS Region Band Auditions |
|   |   |
Above: Menuetto movements from Suite No. 1 for Cello (Bach/Sauer)
---


I'm happy to announce that I have joined the faculty at Texas A&M University - Commerce as an Adjunct Instructor of Tuba & Euphonium! Highlights from SCRTEC 2018 at West Texas A&M University are posted below, along with a performance from 2016 Tuba de Mayo.

SCRTEC Program (Drobnak)
Recordings from the 1950s Michigan State Band under Leonard Falcone, the University of Kansas Band under Russell Wiley, and various Trumpet Artists have been added to the historical recordings page in the Oscar Stover Archives.
Above: Capriccio by Mike Forbes. Ken Drobnak, tuba; Mila Abbasova, piano. March 17, 2018 at West Texas A&M University (SCRTEC 2018)

Above: Nocturna by Julián Plaza, arranged by Daniel Schvetz. Mila Abbasova, piano. March 17, 2018 at West Texas A&M University in Canyon, Texas (SCRTEC 2018)

Above: Ordner Seg by Øystein Baadsvik. Tuba de Mayo performance, May 3, 2016 at the University of Texas Rio Grande Valley, TSC Arts Center, Brownsville, Texas

There will be many references to NMM on this website, which refers to the National Music Museum in Vermillion, South Dakota. If you have any interest in the history of musical instruments, I encourage you to click on the link to their webpage below and learn about one of the finest institutions of its kind, anywhere. 
Videos moved to new server:
1979-1980 (6 plays); 1983-1984 (new); 1984-1985 (new); 1980-1981 (new); 1981-1982 (new); 1957 MSU Charting (1 play); 1985-6 (new); 1987-1988 (new);