Title from a 1905 edition of Harmony Hints
Images and information from Catalogs, Brochures and Advertisements
1904 - 2008
My original intent with this section of the website was to post scans of complete copies of Holton Catalogs. This really is not feasible, especially as my main goal is to get as much information posted before ITEC 2014 begins on May 18. In addition, a better method for posting images would be to group images by subjects - such as a page for information about tubas, another for euphoniums, etc. This will allow an easier approach for researchers in the future. However, this style will take longer to assemble. 
This section of the website will start on one page, and I will move items to subcategories as pages grow and time permits. Another problem is going to be image size . . . this could be the slowest page to load on the website.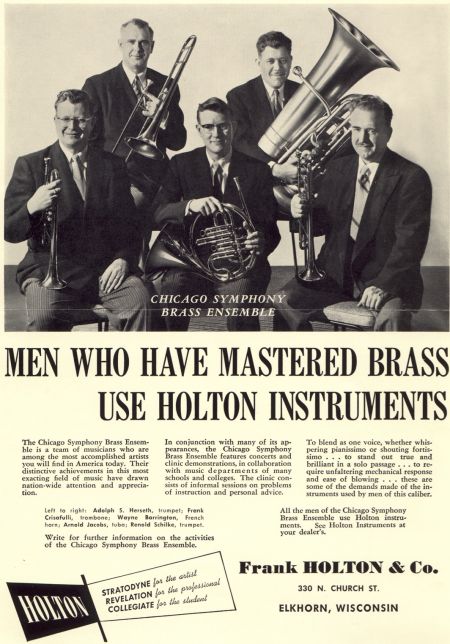 In the mid-20th century, the Chicago Symphony Brass Ensemble endorsed a line of Professional Holton Instruments.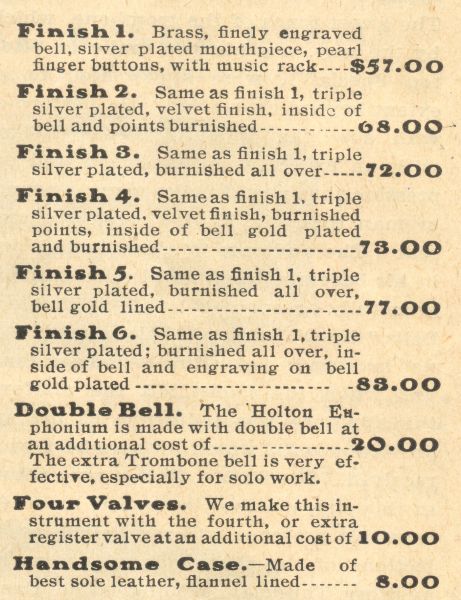 Euphonium Finishes, 1904 Harmony Hints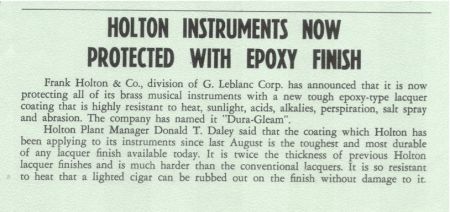 circa 1963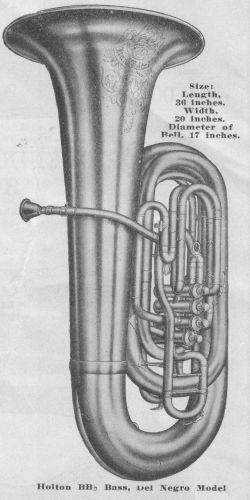 1915 Exposition Catalog 
As of May 2014, the Museum does not have a Del Negro Tuba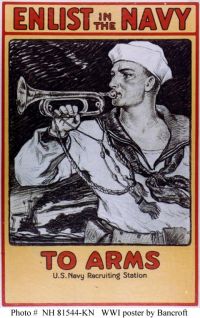 A cool poster from the Holton collection!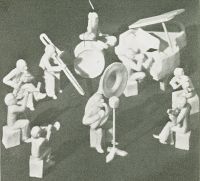 Image from Catalog No. 101, 1932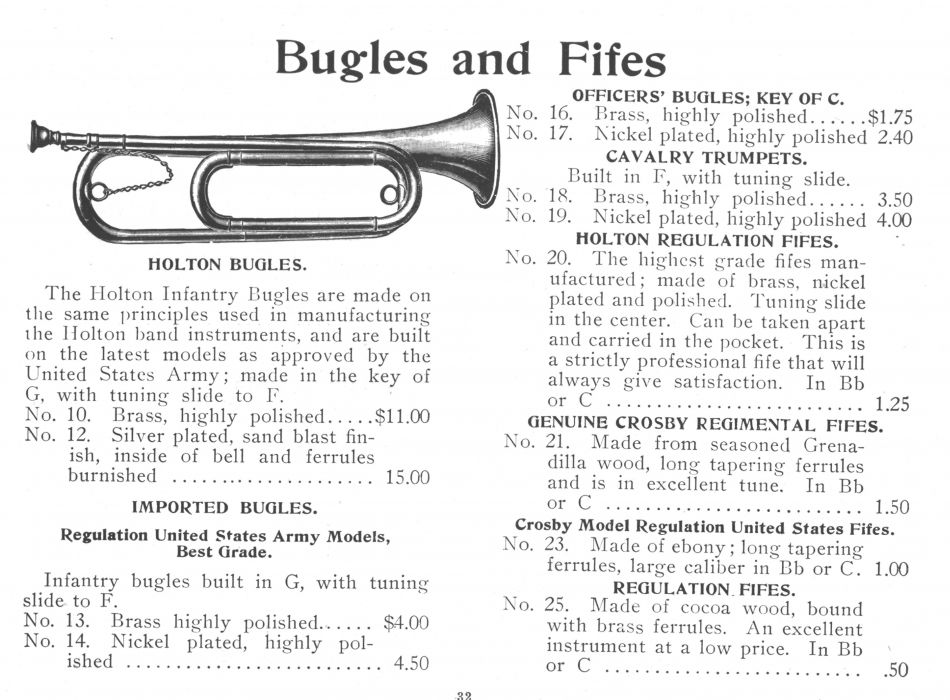 circa 1911 Drumology, a catalog of drum and bugle supplies

1917 Holton's Harmony Hints
Finishes for Upright Tubas
---
---